Ciencia-Viva, Inc. is a 501 (c) (3) nonprofit educational corporation. Our mission is to create dual language (English/Spanish) science teaching resources. Currently we focus on developing products for the middle grades (6-8).
Founded in May 2002, in the Commonwealth of Puerto Rico, Ciencia-Viva addresses the achievement gap between bilingual students and their native language-speaking peers. The product line includes books, games, and materials kits with teacher-friendly curriculum guides. All materials are written in a dual language English/Spanish format, in order to have the broadest possible reach and impact.
Ciencia-Viva exists to make sure that no children are left behind in their understanding of science.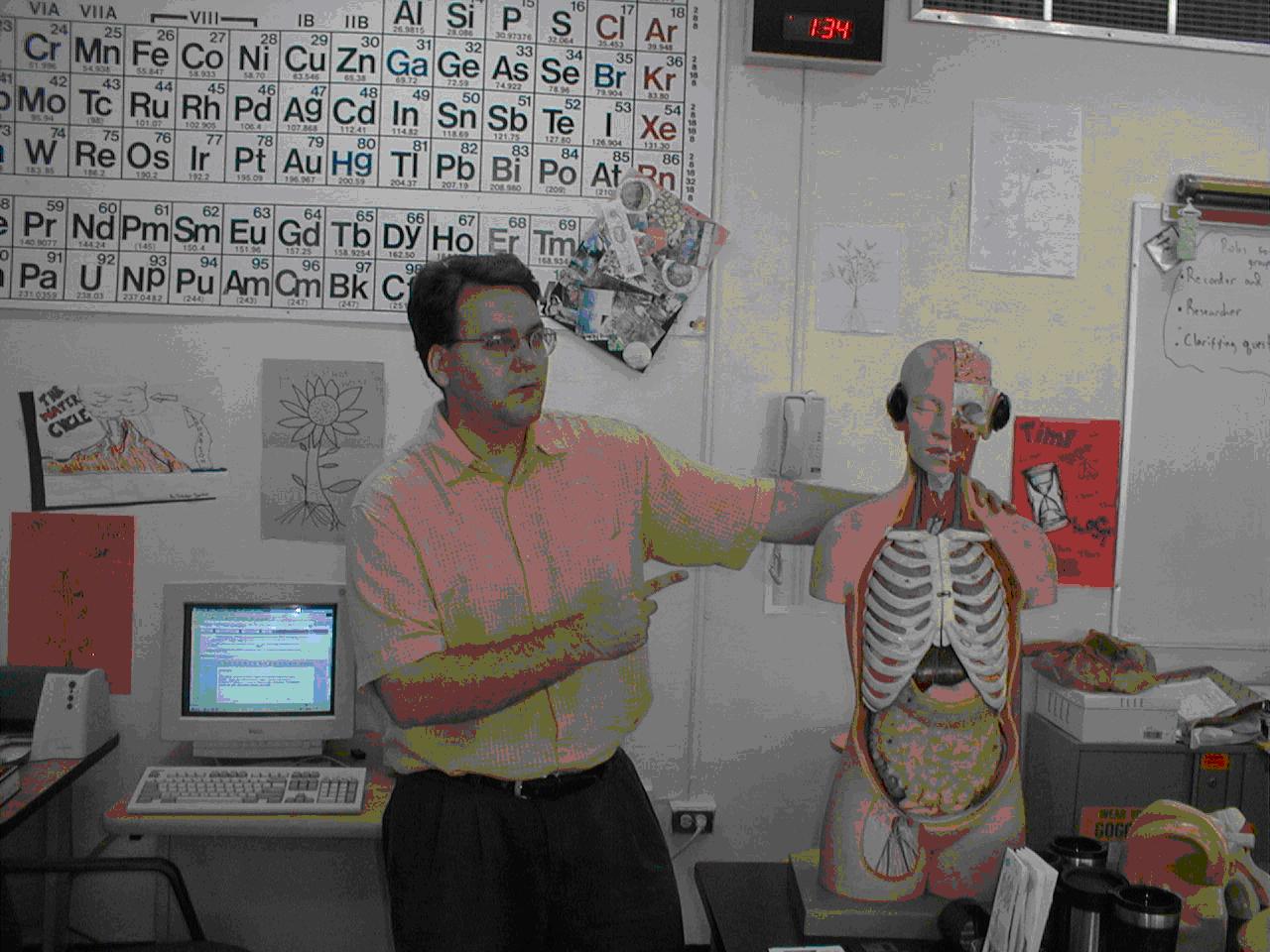 William at play in the classroom. William conceived, developed, and tested the initial Science Gateway products.